Private Lesson Options
*1 Hour for $85
*2 hours for $160 (Save $10)
*Starter Package of (5) one hour lessons for $350 (Save $75)

*Find Your Road Package $520 includes a 2 hour private lesson and the MSF Basic RiderCourse. 
We offer weekday & weekend lessons.  A motorcycle & helmet are provided (if needed).  You can choose a 1 or 2 hour schedule.  We will do our best to work with your availability. Nassau & Suffolk availability .
Once you have purchased lessons you can Contact us here with your availability & if you would like training in Nassau or Suffolk County.

Sign up For Private Lessons Today!
1 Hour lesson $85
(2) one hour lessons for $160 (save $10)
Starter Package: $350 (save $75)
(5) One hour 1:1 Private lessons
Find Your Road Package: $520
includes:
-2 Hour private 1:1 lesson
– MSF Basic RiderCourse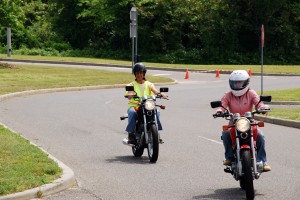 Lessons are one or two hours in duration, with a 1:1 student/instructor ratio, and are tailored to the individual student's skills and ability. Lessons are given on the school's motorcycles, which are small, light and rider-friendly.
D.O.T. approved helmets are also provided.
Lessons can be given on a students personal motorcycle if preferred.
Ask us about house call lessons!
New student instruction begins with an introduction to the motorcycle; hand and foot controls, center of gravity, and body position. The controls are introduced and practiced in a methodical, controlled manner. The student is then instructed regarding the core techniques he/she will employ while riding. These techniques are derived from widely accepted riding practices and from the personal experience of our instructors' collective century of riding experience.
In addition, some methods are taken from the Police Motorcycle Officer training program, which produces the most proficient motorcyclists in the country.
Students will learn proper starting, stopping and turning techniques; low-speed handling and road speed cornering; and defensive riding practices which are unique to a two-wheeled vehicle. If time and rider skill allow, the student may also have the opportunity to learn more advanced maneuvers as well.
Student needs to have a valid Motorcycle Permit.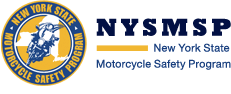 PRIVATE LESSON CANCELLATION AND REFUND POLICY 
At On The Road Again, we want everyone to have a good experience learning to ride. 
Please read the following carefully to make sure you are aware of the circumstances that will cause you to forfeit your payment. 
I understand and agree that if I must cancel or reschedule my training ,payment will be refunded an amount less $10 or 10 % of the total,

whichever is greater

. 

Cancellations/Rescheduling by phone will not be accepted. On The Road Again must be notified by email at

Info@LRN2ride.com

For Cancellations / reschedules made on the same day as the scheduled training there will be NO REFUND.

I understand and agree that if I fail to show up on time, or come unprepared there will be no refund. No make-up will be scheduled.

I understand and agree that if I

fail to bring required riding gear (DOT approved helmet; sturdy, over-the ankle boots

NO SNEAKERS

; long sleeved shirt or jacket; jeans (without rips or tears); full-fingered gloves; and eye protection), I will not be permitted to train and

there will be no refund or make-up scheduled.

. 

I understand and agree that I must allow additional time in my training scheduling for the possibility of inclement weather conditions for motorcycle riding or extended learning time. 

I understand and agree that learning to ride a motorcycle requires physical stamina, motor coordination and mental awareness. I also agree that any use of alcohol, prescription or non-prescription drugs that could impair performance is prohibited. If I am believed to be under the influence of either a legal or illegal substance, I will be removed from the training and

there will be no refund or make-up scheduled

 
On The Road Again reserves the right to change the class times as necessary due to emergency situations (vehicle breakdowns, Acts of God, staff emergency, etc.)