This course is held at our Suffolk location in Selden, NY
Click on a date to register:
Saturday 6/12/2021  7:30am – 2:00pm
BRC2u-LW
This is an Advanced License Waiver Course.
Experienced Riders Only!
Cost $330   
Motorcycle NOT provided!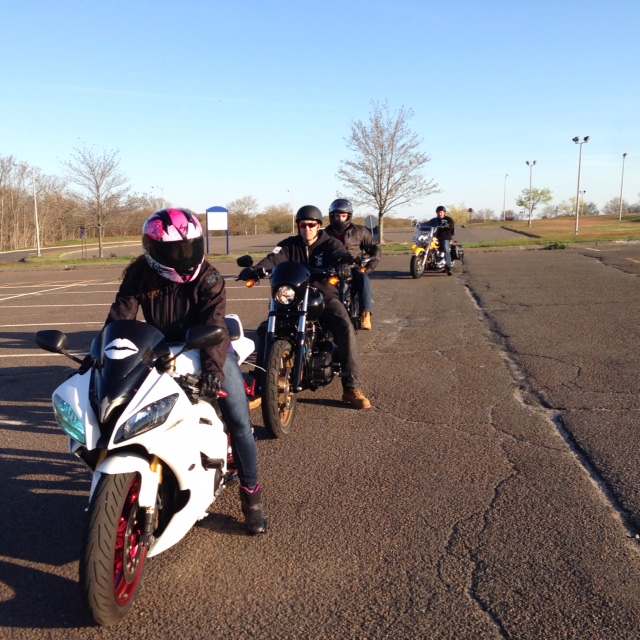 Successful completion of this course will allow you to skip the DMV road test to obtain your motorcycle endorsement.
This course is for experienced riders only – 18 years and older – Junior License holders not eligible.
YOU MUST BRING YOUR OWN STREET LEGAL MOTORCYCELE TO PARTICIPATE IN THIS COURSE!
YOU MUST HAVE A VALID DRIVERS LICENSE & MOTORCYCLE PERMIT TO PARTICIPATE IN THIS COURSE!
IF YOU ENROLL IN THIS COURSE WITHOUT A VALID DRIVERS LICENSE AND MOTORCYCLE PERMIT NO REFUND WILL BE GIVEN!
This is a 10-hour course that contains a unique 2 hour online component as a prerequisite and a 3 hour classroom segment as well as a variety of practice riding exercises designed to develop your riding skills on your own motorcycle further. The riding exercises conclude with a skills test. For a participant to earn their NYSMSP BRC2-LW License Waiver Completion Card, they must successfully complete the eCourse (online) , classroom segment, and the skill evaluation on the range. It is designed for individuals that already have street riding experience.
This 10-hour course is designed for individuals that have had street riding experience. You must have a valid Drivers License, New York State Motorcycle Permit, and possess some street riding skills. You'll practice these critical riding skills on your motorcycle in our secure riding setting. Successful completion of a BRC2-LW qualifies you for a motorcycle license road test-waiver with the New York State DMV. Skip the trip to DMV and sign up today for the MSF BRC2-LW, your fast track to getting your Motorcycle License!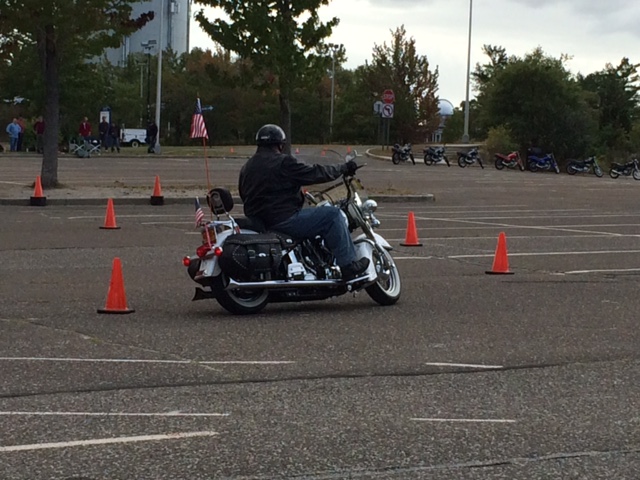 In order to obtain your motorcycle license after 1 day of training you must;
· Bring your own street legal motorcycle /scooter and use it for the BRC2 riding range exercises.
· Possess a valid New York State Driver License (Junior Operator license holders do NOT qualify for a road test waiver and may not enroll in this class).
· Possess a valid NY motorcycle permit.
· Complete the online segment – MSF Street Strategies Ecourse
· Complete the classroom segment & pass the written knowledge test
· Pass a BRC2-LW Skill Evaluation, which is administered after all the BRC2 riding range exercises have been completed.
· A motorcycle (must have a valid NYS DMV Safety Inspection Certificate affixed). · Your valid NYS Driver License. · Your valid NYS Motorcycle Permit. · A valid NYS motorcycle registration. · A valid motorcycle insurance card (FS-20/ FS-21). · A Helmet- DOT-approved motorcycle helmet (any style). · Eye protection (face shield or goggles). · A long sleeve shirt or jacket. · Full-fingered gloves. · Durable, long pants. · Over the ankle footwear (one inch above the ankle). · Rain gear, classes run- rain or shine.
RIDERCOURSE CANCELLATION AND REFUND POLICY
At On the Road Again, we want everyone to have a good experience learning to ride.
Please read the following carefully to make sure you are aware of the circumstances that will cause you to forfeit your enrollment fee, and be unable to complete the course.
Learning to ride is physically demanding; if you are unsure of your abilities, please call our office at 631-862-7433 and speak to a representative.
If a student cancels their enrollment in a class with more than seven days notice, tuition will be refunded an amount less $10 or 10 percent of the total, whichever is greater, specified cost of the course or other such prepaid service. On the Road Again can be notified by e-mail at Info@lrn2ride.com, or by mail to P.O. Box 481, Selden, N.Y. 11784. Cancellations by phone will not be accepted.
If a student cancels with less than seven days notice, & before 3pm the day before the class, tuition will be refunded less a $100 fee.
If a student cancels the day the class begins, after class begins or doesn't show up, there will be no refund. No make-up will be scheduled.
If a student fails to attend all scheduled classes and any makeup classes that may become necessary due to uncontrollable conditions (such as weather) there will be no refund. If makeup classes become necessary, we will attempt to schedule them at the student's convenience.
If a student fails to bring required riding gear (sturdy, over-the-ankle footwear, long sleeved shirt or jacket, long pants, and full-fingered gloves), he/she will not be permitted to participate in the course, and there will be no refund.
If a student is counseled out of the class for not being able to achieve the objectives of the range exercises within the allotted time or fails to abide by the course safety and instructional guidelines, there will be no refund.
If a student is believed to be under the influence of either a legal or illegal substance, or does not have the required license and/or permit, or for minors, notarized parental permission, they will be removed from the class and there will be no refund.
On the Road Again reserves the right to change the class times as necessary due to emergency situations (vehicle breakdowns, Acts of God, staff emergency, etc.)
THANK YOU FOR CHOOSING ON THE ROAD AGAIN!